Overview
Paramedics have been transitioning into enhanced and advanced practice roles within General Practice for several years. Increased pressure and demand on primary care services have been a catalyst for more opportunities for Paramedics to work in this environment.
Within Suffolk and North East Essex, Paramedics are an already established workforce in General Practice and are increasingly supporting PCN's to change their care models to best treat their patients. The models are varied, but mainly include carrying out home visits and seeing acutely unwell patients.
Common procedures/interventions
work as part of the practice team providing care in a variety of clinical and nonclinical settings including residential care homes, patients' homes, and other settings as necessary
Deliver a high standard of patient care as an advanced paramedic using advanced autonomous practice with a broad base of theoretical knowledge
Manage on a day-to-day basis a clinical case load (Including triage, telephone triage, diagnosis, treatment, referral and review or discharge) using a wide range of advanced skills and expert knowledge for patients presenting with undifferentiated and on diagnosed conditions
Work in accordance with the health & care professionals council (HCPC)standards
They work collaboratively with the General Practice team to meet patient needs.
paramedics are also able to mentor and supervise students from a range of health and social care backgrounds.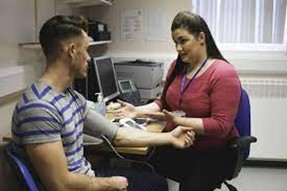 Entry Requirements
The college of paramedics states that from 2021 onwards, all Paramedics should have a (BSc Hons) to be registered with the Health and care professions council (HCPC). This qualification is acquired over 3-5 years of study. Paramedics working in Enhanced or advanced practice should be working towards or educated to Master's degree level in the relevant subject, usually Advanced Care Practice.
There are two ways paramedics work in primary care;
1. Through a working relationship with a PCN and an ambulance trust; a rotational model where the trust remains the employer and supplies experienced paramedics to work with general practice to manage local population need. They can be involved in caseloads such as acute and unscheduled care in care homes, home visits or seeing and managing acute presentations in the practice.
2. Some PCN's recruit directly and prefer the opportunity to further train their own staff in other areas or to be the practice lead on frailty, admission avoidance or advanced care planning.
To work in primary care the paramedic must if employed under ARRS be the following:
Five years post registration minimum
Working to an Enhanced level minimum
Completed stage one of the HEE roadmap
Undertaking stage two of the HEE roadmap
Working towards Masters level (Educational Level 7)
"Paramedics have so many complementary skills and in primary care there are many areas where paramedics can compliment the rest of the primary care team, not least acute care, but also, domiciliary visiting and follow up the same day that may well enable patients to stay in their own homes rather than being sent to hospital…"
Professor Simon Gregory
Director of Education and Quality
Health Education England
Join Our Mailing List
Get the latest updates and news direct to your inbox.