Mandatory Training for Primary Care Staff
The UK Core Skills Training Framework (CSTF) sets out 11 statutory and mandatory training topics for all staff working in health and social care settings. The CSTF includes nationally agreed learning outcomes and training delivery standards.
Health Education England e-Learning for Healthcare (HEE e-LfH) has worked with a range of subject matter experts to develop high quality, national e-learning training sessions, which address all the knowledge outcomes at level 1 and 2 and at level 3, where appropriate for e-learning.
The sessions are freely available to all health and social care staff.
It is the responsibility of individual health and social care employer organisations to ensure that their workforce complete the appropriate training to comply with their statutory and mandatory requirements. It is also an employer's responsibility to determine the best mode of delivering the training, whether that is face-to-face, e-learning or a blended approach. The CSTF provides further guidance on this.
http://www.skillsforhealth.org.uk
The eAssessments within the session consist of two, randomly selected, multiple-choice questions per learning outcome. The eAssessments have an 80% pass rate and allow learners three attempts. If they fail, they are encouraged to review the knowledge chapters. As learners work through the eAssessment, they get feedback on both correct and incorrect answers.
Each session takes about 20 minutes to complete the knowledge chapters and approximately 10 minutes to complete the eAssessment. Please refer to the 'Session Overview' chapter for the estimated duration for each session.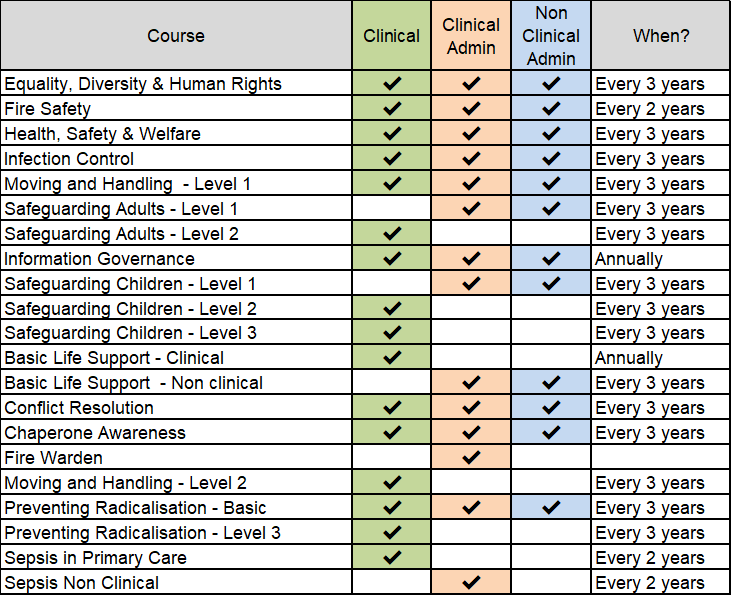 e-Learning for Health Training Links
Join Our Mailing List
Get the latest updates and news direct to your inbox.