Overview
Physician Associates (PAs) are health professionals with generalist medical education. PAs are a relatively new member of the clinical team, seen as complementary to GPs rather than a substitute. They work in conjunction with and are complementary to the existing team. GPs will continue to lead multi-disciplinary teams, adapting to the evolving primary care networks (PCNs).[i]
---
[i] Taken from FPARCP https://www.fparcp.co.uk/employers/pas-in-general-practice
The Training Hub is committed to increasing the number of PAs working in Suffolk and North East Essex Primary Care, and as such have previously funded students awaiting the results of their final Physician Associate National Exam to do an 8 week PA Paid Placements within one of our local practices.
We have also set-up a podcast hosted by our Physician Associate Ambassadors in order to keep you up to date of new opportunities and provide a link into the local system.
Job Responsibilities
Physician Associates are trained to perform a range of tasks including:
taking medical histories from patients
performing physical medical examinations
diagnosing illnesses and medical conditions
requesting and analysing test results
see patients with undifferentiated diagnoses
see patients with long-term chronic conditions
perform diagnostic and therapeutic procedures
develop and deliver differential diagnoses, appropriate treatment and management plans
provide health promotion and disease prevention advice for patients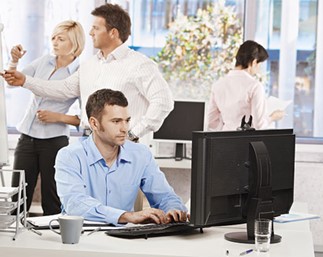 Entry Requirements
There are four main routes of entry in order to get onto one of the 2 year PA training programmes available in order to become a Physician Associate:
Postgraduate: You'll usually need a bioscience-related first degree to get onto one of the training programmes available.
Undergraduate: the four year integrated Masters in Physician Associate Studies programme is now available and this course require A-levels or equivalent for entry.
Registered Healthcare Professional: existing healthcare professionals can become PAs, but you will still need to do the postgraduate, undergraduate or apprenticeship routes. Those who aren't existing healthcare professionals can apply to PA school too – those with bio-science degrees apply to do postgraduate PA course.
Apprenticeships: There is also a level 7 apprenticeship for Physician Associates. Apprenticeships give you the chance to earn a living while gaining your qualification.
Physician Associate training usually lasts two years, with students studying for 46-48 weeks each year and involves many aspects of an undergraduate or postgraduate medical degree. The training focuses principally on general adult medicine in hospital and general practice, rather than specialty care.
There will also be 1,600 hours of clinical training, taking place in a range of settings, including 350 hours in general hospital medicine. You'll also spend a minimum of 90 hours in other settings including mental health, surgery and paediatrics.[i]
Following the successful completion of a course in Physician Associate (PA) studies from a recognised UK university, PA students should prepare to sit the Physician Associate National Exam through the Faculty of Physician Associates, Royal College of Physicians. Upon passing national examinations, PAs become qualified and registered on the Faculty of Physician Associates Managed Voluntary Register. In the near future, PAs will become registered with the General Medical Council (GMC), which is the regulatory body. Once registered, the PA can then seek permanent employment as a registered PA.
With further training and/or experience, you may be able to develop your career further and apply for vacancies in areas such as further specialisation, management, research, or teaching.
---
[i] Taken from NHS Health Careers https://www.healthcareers.nhs.uk/explore-roles/medical-associate-professions/roles-medical-associate-professions/physician-associate
Physician Associates working in general practice: Samira's story (Health Education England – HEE)
A day in the life of a Physician Associate in general practice (Health Education England – HEE)
Who are Physician Associates? – Royal College of Physicians
Physician Associate Opportunities
The Physician Associate Podcast
The Physician Associate Podcast hosted by PA James Catton. Available on all devices.
Join Our Mailing List
Get the latest updates and news direct to your inbox.